Ministry with and for youth and families is very important to PFLC. We are dedicated to fulfilling the main purpose of youth ministry which is to create followers of Jesus Christ. To that end we have a full-time Director of Faith Formation. The core of this ministry is building and strengthening relationships between young people and Jesus, their peers, significant adult mentors, and parents. Through these relationships, young people will bear witness to faith in action and discover how to live out their faith in service.
We do this through a variety of opportunities and activities; some are age-specific but most involve the entire congregation. The body of Christ is stronger when all parts work together. If youth ministry is seen as a separate ministry then the youth are separated from the body of Christ, from their families, and all are weakened.
During the summer, youth and families gather together on Wednesday evenings at Wildcat Lake with neighboring Lutheran churches for fellowship and faith formation. Family camp at Olympic Lutherhaven is an entire week devoted to strengthening relationships between families and Jesus.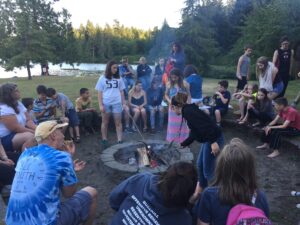 During the school year, all ages meet together on Sunday mornings at 9:45am to share their highs and lows for the week and to pray for one another. When the wisdom of the elder meets the wonder of the child, relationships are strengthened and faith is deepened. We then divide into age-specific groups where kids can be kids with kids – and some caring adults.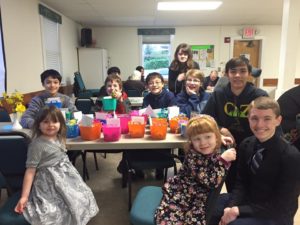 Throughout the entire year there are also some regular and some random events such as the youth and family winter retreat, Mariners games, service projects, disc golf tournaments, and more!