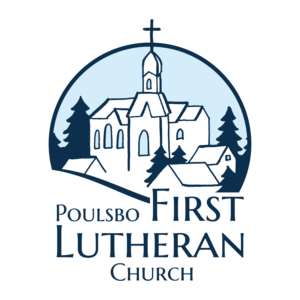 Ahmaud Arbery, Breonna Taylor, Dreasjon (Sean) Reed, and George Floyd were our neighbors. We grieve with, pray for and stand in solidarity with the families and friends of all whose loved ones have been and continue to be victims of injustices run amok, racist violence and the insidious venom of white supremacy. (Prayer published by the ELCA Conference of Bishops)
Click here to read Bishop Richard Jaech's letter.
Click here to read the statement from Presiding Bishop Elizabeth Eaton and the Conference of Bishops. 
Online worship resources
Please take a moment as we begin worship today to pray for all victims of injustice and for the Spirit to work in us so that we are awakened to our own complicity and stirred to strive for justice and peace in all the earth.
Faith at home resources are available on our emailed parish news page and on PFLC-at-home resource page. You can also learn about PFLC's response at our COVID-19 response page.
Worship bulletin for Sunday, August 2, 2020.
Worship livestream at 8:30am and 11am on Sunday, August 2, 2020.Or go to PFLC's Facebook page. This page is accessible even without a Facebook account.
Let the office know you participated in worship on Sunday by filling out an online Keeping in Touch form. You can also submit prayer requests!
Or click here to email Melinda any time with a prayer request.
Need help?
Want to help?
Check out the Poulsbo Cares initiative flyer to get what you need or volunteer to help someone. For more details about the initiative, go to the City of Poulsbo's announcement. There's also a day shelter and soup kitchen, with laundry and shower services available by appointment.
You've found the website for Poulsbo First Lutheran Church (PFLC).  Whether you're wondering about Christianity or considering worshipping in this place, you can find information here.
PFLC is a congregation of the Evangelical Lutheran Church in America (ELCA).  God is calling PFLC to be a place of grace for all people and a community of people who serve local and global neighbors. Here you are encouraged to live out your faith through worshipping God, learning about God, serving others, sharing the gospel with others, supporting others, and caring for that which God has entrusted to you.
Feel free to wander around the website, come and wander around in person and meet the pastors and staff, or contact us by phone or email.
Since worshipping in any place for the first time can be intimidating, the staff has put together some helpful information, in the hopes that it will answer your questions and reduce any anxiety you may have about what to expect when you worship at Poulsbo First Lutheran Church.  There is also a map and directions for your convenience.
Feel free to avail yourself of the labyrinth on the patio of the Christian Center. Or if you'd like to serve your neighbor in the Kitsap community or around the world, you can find service opportunities here.